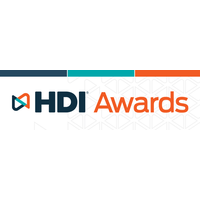 This year - give them respect and recognition - HDI Award is their chance for industry-wide recognition.
Our HDI Local Chapters are looking for award entries that celebrate your service and support analysts and technicians. And, after the year we've all had, we know we have much to stop and celebrate. The 2021-22 HDI Awards provide a platform to showcase your people, create value for your organization and inspire all professionals in the service and support industry.
HDI Awards for Best Service and Support Analyst and Technician are an easy (and free) way to acknowledge your team's efforts. The process of completing the entry form allows you to pause and consider what (and who) contributed to your success and where you can go from here.
The deadline for HDI Award submissions is October 29, 2021.
---