Speaker: Nate Brown https://www.linkedin.com/in/cxaccelerator/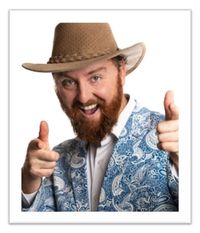 Nate Brown is a perpetual student of the world's greatest experiences and the people who create them. Having spent the first decade of this career managing a complex technical support environment for Occupational Health and eLearning software, Nate transitioned to Customer Experience 2015. He was dubbed the "CX Influencer of the Year" by CloudCherry in 2019, as well as being named a top CX thought leader by TruRating, Qminder, ProcedureFlow, LifeHelpNow, ICMI, and Exceeders. As a passion project, Nate recently created CX Accelerator, a first-class virtual community for Customer Experience professionals. Nate currently serves as the Chief Experience Officer for Officium Labs and can be found at a variety of conferences speaking and training on the CX topics he loves.
What to Expect:
When it comes to getting the ball rolling on CX, Nate Brown has a number of tricks up his sleeve. Join a lively presentation - dialogue on the greatest topic in the world, Customer Experience!

Discuss how the service center is an excellent starting point for an enterprise-wide CX initiative

Learn how to establish a lasting "CX Change Coalition" to drive meaningful results across the organization

Be encouraged with new ideas and stories on how to accelerate CX momentum even in complex environments
Event Zoom information will be sent the day before the event.