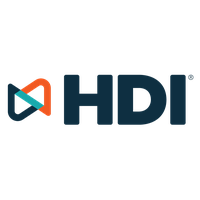 COLORADO SPRINGS, Colo., April 12, 2018 (GLOBE NEWSWIRE) -- HDI, the leading membership association and certification body for service and support professionals, announced the winners of the 2018 HDI Industry Awards. Each year, HDI honors the individuals, teams and organizations that have enhanced the image of the technical service and support industry through exceptional leadership, vision, innovation and achieving the highest standards of quality and customer satisfaction. Award winners were announced this week at HDI 2018 Conference & Expo.
To view the full details on each HDI award, visit: thinkhdi.com/events/awards.aspx
The Industry Award winners were evaluated through a meticulous selection process with more than 500 total submissions considered for five award categories. Submissions were judged by panels comprised of service and support industry experts, tasked with selecting the industry's top team, manager, analyst, desktop support technician and local HDI chapter officer. The HDI Hall of Fame inductees were judged through a committee process and chosen due to their outstanding contributions to HDI. Also recognized were the CSAT Elite 50 and the Circle of Excellence award winners.
"We'd like to offer our congratulations to all of the 2018 HDI Industry Award winners for their impressive contributions to this industry," said Leslie Cook, Director of Membership, HDI. "Each winner was selected from a large pool of talented individuals, teams and organizations and should be proud of this well-deserved recognition."
The 2018 HDI Industry Award Winners:
HDI Team Excellence Award*
Optum, Inc
HDI Manager of the Year*
Brittany Muxlow, Cerner Corporation
HDI Analyst of the Year*
Kristin Luebke, State of NE/Office of CIO, HDI Nebraska Chapter
HDI Desktop Support Technician of the Year*
Rob Allen, TCU, HDI DFW Local Chapter
HDI Local Chapter Officer of the Year
Kelly McLaughlin, HDI NY - Western & Central NY
HDI Hall of Fame Inductees*
Roy Atkinson
Jim Bolton
Mary Cruse
John Custy
Julie Mohr
*Award sponsored by Robert Half Technology.
Also recognized during the conference:
HDI CSAT Elite 50
#1 Top Ranked Support Center: Sonoma County Information Systems Department, The ISD Service Desk
This program celebrates top performing support centers around the world. These support centers are ranked based on customer satisfaction survey responses gathered by the HDI Customer Satisfaction Index (CSI) Service, an independent, third-party tool that tracks and trends customer satisfaction. To see a full list of the HDI CSAT Elite 50, please visit: thinkhdi.com/services/customer-satisfaction-index/csat-elite-50.
HDI Circle of Excellence Awards
This award is designed to recognize those chapters who are meeting the standards for an HDI local chapter and are following the best practices which ensure they are providing value to members. To see a full list of the HDI Circle of Excellence Award winners, please visit: thinkhdi.com/Landing/2018-Circle-of-Excellence-Winners
For more information about each award recipient, please visit: hdiconference.com/conference/2018-award-winners.aspx
Follow us on Social
Facebook ǀ Twitter ǀ LinkedIn
About HDI
Founded in 1989, HDI is the first membership association and certification body created for the service and support industry. Since then, HDI has remained the source for professional development by offering the resources needed to promote organization-wide success through exceptional customer service. We do this by facilitating collaboration and networking, hosting acclaimed conferences and events, producing renowned publications and research, certifying and training thousands of professionals each year, and connecting solution providers with practitioners. Learn more at www.ThinkHDI.com. HDI is organized by UBM plc. UBM is the largest pure-play B2B Events organizer in the world. Our 3,750+ people, based in more than 20 countries, serve more than 50 different sectors. Our deep knowledge and passion for these sectors allow us to create valuable experiences which enable our customers to succeed. Please visit www.ubm.com for the latest news and information about UBM.
About Robert Half Technology
With more than 100 locations in North America and Europe, Robert Half Technology is a leading provider of technology professionals for initiatives ranging from web development and multiplatform systems integration to network security and technical support. Robert Half Technology offers online hiring and job-search services at roberthalf.com/technology.
Media Contact:
Heather Donner
HDI PR
(415) 947-6109
HDIPR@ubm.com
---