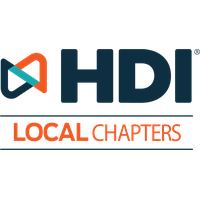 President's Message...with Liz Bunger
One of the biggest benefits I have found of my association with HDI and HDI Local Chapters is the networking opportunities. I have personally improved my industry knowledge, changed processes (for the better), and even won an award, all because of my HDI Local Chapter connections. I can't tell you how many people I've met who have found jobs through their HDI Local Chapters networks. All those benefits don't even include the amazing friends I have made across the country. We'd love the opportunity to network with you at an upcoming in-person or virtual event!
---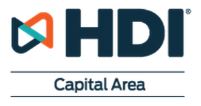 Annual Leadership Conference & Vendor Expo IT Service and Support 360!
COME take advantage of a unique opportunity to hear cutting-edge ITSM keynotes from industry experts! Also network with a dynamic group of service and support and IT service management industry leaders at HDI Capital Area's one day Leadership Conference and Vendor Expo here in the D.C. Metro Area. Our conference theme, IT Service and Support 360, encompasses several facets of the support industry including topics on experience management, the foundation of high-performing teams, ITSM solutioning, creating your personal brand as you embark upon your IT career, and a senior leadership panel on the future of IT. We have an information-packed day lined up, featuring dynamic speakers and vendors to share information and tools to help you, your team members of all levels, and your organization be successful now and into the future. This is your time to LEARN.GROW.ACHIEVE!
Thanks to our vendor sponsors, we are able to offer this event FREE to members and $25 to non-members. This is up to a $100.00 value that attendees can add back to their training budget. In addition to a strong program, the event will include networking time with industry professionals, breakfast, lunch, refreshments, and GREAT PRIZES that include gift cards and more!
Date: October 6th, 2023 from 9:00-4:00 PM ET
Location: Kossiakoff Center, 11100 Johns Hopkins Road, Laurel, MD 20723
Cost: Free for members, $25 for non-members
---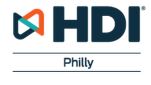 ITIL Simulation
How well do you know ITIL? At this event, teams will engage in real scenarios tailored to organizational challenges to better adopt and strengthen ITIL processes. Teams will work together, promoting a culture of collaboration, bringing to the service the benefits of the ITIL framework and related tools. When you return back to your organization, you'll be in a better position to use IT tools more effectively and respond more quickly to changing business requirements.
Date: October 25, 2023, from 12:00-4:00 PM ET
Location: 2 Christy Drive, Chadds Ford, PA 19317
Cost: Free!
---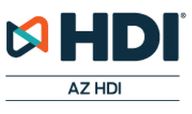 Arizona HDI - Local Chapter Meeting
Join us at the OHSO Brewery for an evening of networking. The venue has football and a dog friendly patio. We'll be serving appetizers and yes, there will be a raffle! First 15 people to show will get 2 drinks free!
Date: October 26, 2023, from 5:30-8:00 PM
Location: 335 N. Gilbert Rd., Gilbert, AZ 85234
Cost: Free!
---

Updates from HDI...Check out these great industry happenings!
---

November 11-15, 2023, Loews Sapphire Falls Resort, Orlando, FL
With three decades of experience as a resource for service management and technical support professionals, HDI doesn't just stay ahead of industry trends—we help set them. Let our program, our experts, and your fellow attendees help you embrace today's ever changing landscape. Attend the definitive event for Service Management professionals and propel your business and career forward. Reserve your spot today!

HDI Local Chapter members save $350! That pays for your membership!
Not a member? A link to join HDI Local Chapters is at the bottom of this newsletter. After joining (or if you are a member now) click here to search for your local chapter's promo code to add it to your conference registration to receive the discount.
HDI Local Chapters will have a booth in the Expo Hall. Please stop by and visit!

We hope to see you in November! Click here for more information and to register.
---
Now Taking Submissions for HDI Awards!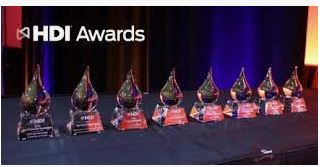 Validation feels pretty good, doesn't it? Acknowledgment and celebration goes a long way toward keeping employees satisfied, teams performing at a high level, and leadership engaged.
Each year, HDI honors the very best in the technical support and service management profession, recognizing the individuals, teams, and organizations that have achieved and maintained the highest standards of quality and customer satisfaction. Every finalist gets one free pass to attend the award ceremony, hosted at SupportWorld Live.
Click here to apply!
---
WEBINARS FROM HDI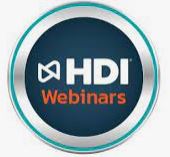 HDI maintains a comprehensive list of archived webinars on a wide variety of topics over the past several years. Good information and it is free!
October's Topic: "Transform Service Management (from IT to HR) with GenAI"
The challenges of providing service management to organizations have evolved from fulfilling basic service requests to deploying and supporting new and emerging enterprise-scale tools and technologies, helping automate business workflows and return solid ROI. Today, service management leaders and their teams are asked to provide solutions that support digital transformation initiatives in addition to enhancing and expanding predictable service delivery throughout the business.

Join HDI Principal Analyst Tim McElgunn, Freshworks' Ken Gonzalez, and a panel of industry experts on October 3 to discuss how GenAI can help enterprises level up service delivery across the organization. Explore use cases on how IT departments are extending their skills, experience, and knowledge of IT service management to other departments (such as HR) to deliver high-quality, consistent, and continually improving services.

In this hour-long panel discussion, you'll learn:
Best practices to avoid potential pitfalls of an AI transformation.

How AI-powered self-service and knowledge management can help free up IT staff AND improve employee interactions with HR and other departments.

What to expect as these powerful tools evolve and employees learn to leverage them effectively.
Date: Tuesday, October 3, 2023 at 1:00 PM ET
---
HDI TRAINING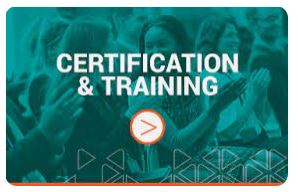 HDI offers certification courses to enhance the knowledge of your team. Courses available on a wide variety of topics that will improve thew operations of your service desk. Click here for schedule. HDI Local Chapter members receive a 5% discount off of the published training rates!
Back to School Super Savings Program!
HDI Online Certification and Training - Buy2Get1Free*! Request discount through your account executive.
*of equal or lesser value. Hurry! Expires October 13, 2023
Choose from...Customer Service Representative, Desktop Advanced Support Technician, Support Center Analyst, KCS Foundation, KCS Principes, Support Center Team Lead.
This is a great opportunity to improve your team's service management and IT support skills!
---
IS YOUR SUPPORT CENTER DUE FOR A CHECK-UP?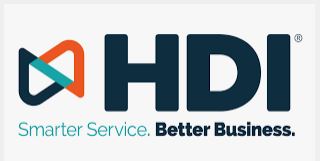 IT support organizations provide a truly invaluable service - always ready and willing to solve complex problems at a moment's notice. Don't you deserve the same treatment when you have a complex or difficult challenge of your own? At HDI, our ITSM and IT support consulting arm has been providing this industry with the highly-customized, expert guidance and support it deserves for over 30 years. With world-renowned expertise in all aspects of ITSM and customer support, we're your most trusted resource for optimizing support center operations.
All HDI consulting services can be conducted virtually!
Click here for more information.
---
HDI CONNECT...Now more than Ever!

Need someone to lean on during these difficult times? Need some help in solving some problems? HDI Connect is where our community comes together to help each other. Click here to sign up! It's free!
---
HDI STANDS FOR A DIVERSE AND INCLUSIVE COMMUNITY
HDI supports an inclusive community of service and support professionals. In today's climate, it is one thing for us to stand and support these intentions; it's another thing to take action around them.
Click here to read our action plan and become involved in making a difference.
---
JOIN HDI!

Connect - Learn - Succeed for one low annual membership fee $149 per year. Click here to join!
---
GET SOCIAL WITH US!
---
THANK YOU TO OUR HDI LOCAL CHAPTER SPONSORS

---