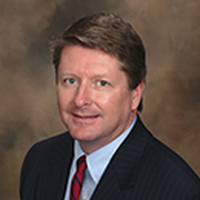 I struggled to write this in the least cliché way. I won't say, "I love HDI." Instead, I'll say, I love how HDI supports me in doing what I love.
For a person who has been working in support for almost twenty years, nothing is more satisfying than to be able to help someone, and the community at HDI is formed around networking and sharing so that people don't have to feel alone or reinvent the wheel.
Whether you are a help desk analyst, a desktop support technician, a support leader, or just someone who people go to when they have technical issues, having a connection with HDI is an asset.
The connections I have made while associated with HDI, the research that HDI makes available, and the overall support HDI gives its members have all benefited me in many areas. From being an HDI member to most recently being a chapter president and part of the Member Advisory Board, I'm able to do what I love with support from HDI.
It's because of my HDI connections that I've been able to speak at local chapter meetings as well as had the honor of speaking at a national conference. I've met a lot of amazing people through HDI, and I can reach out to them when I have a problem, or need a quick question answered, or just need to talk…and it's easy because we are all connected—and HDI supports that connection.
by Paul Strei
---