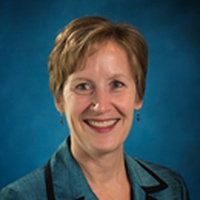 I have been working in this Support Center space for over twenty years. For most of my career, I have been involved with HDI. This association first offered me a way to legitimize what I'm doing as a career. It gave me the opportunity to meet others who are in my field and has opened my eyes to all kinds of opportunities and possible career paths. Over the years I have utilized my HDI connections to compare tools, processes, and people management.
I have also appreciated the wealth of information I can find at the HDI website. As trends and technologies have continually changed over the years, HDI is a place to collect all that information that is in White Papers, support articles, etc. for access at any time. The annual Support Center Practices & Salary Report has been a very valuable document for me to utilize over the years as we compare what we are doing to others in our industry.
I have found the HDI Forums to be extremely valuable to me. Since I work in the healthcare industry, I belong to the HDI HealthCare Providers Forum. We meet three times a year, with an agenda that is typically specific to our industry. When I compare the take-aways from these forum meetings to any conference I attend, I continually feel I'm getting the most value for my professional education dollars.
After having been a member of HDI for so long, I feel that I am able to actually give as well as take. While I still go out to my HDI peers and ask questions while I'm trying to come up with new ideas or solve problems, I also feel that I am able to reciprocate with others who are looking for their own answers. It's a win-win!
---