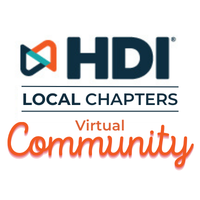 Amanda Knutson, FBI Supervisory Special Agent in Charge of Cybersecurity, will share what companies and consumers should be diligent about as we move into a more technologically advanced world.
Join us for a special virtual event presented by the FBI and sponsored by Trellix.
When: Tuesday, July 12, 2022
Time: 10 am Pacific, 11 am Mountain, 12 pm Central, 1 pm Eastern
Where: Zoom - Get registered to receive Zoom link

https://www.hdilocalchapters.org/events/virtual-community-fbi-cybersecurity-trends
___
HDI Local Chapters and Virtual Community brings the support community together to learn, connect, and share our experiences from all over the world. HDI Local Chapters (HDC) is an all volunteer not-for-profit 501(c)(6) corporation.
---