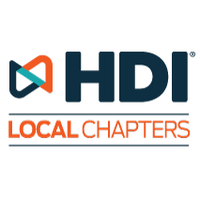 Announcing Membership Model Changes
The HelpDesk Chapters Inc. (HDC), is announcing a new membership model which is being launched with a brand new website in January 2019. Our new membership model will mean lower dues and access to new benefits.
We are extremely excited about this change and encourage you to review the chart below to get a better idea of how the new model will work. All existing members will be moved into this new model and will get to take advantage of all of these changes.
---
Two Membership Model Changes
HDI Local Chapter Membership - $149/year - The HelpDesk Chapters Inc. (HDC), is offering a new paid membership for half of the cost of the previous membership model. This new model will grant you access to a series of discounts at HDI Conferences, HDI Training, and Local Chapter events. All this for $149/year.

HDI Community - Complimentary - HDI will continue to offer several services that used to be covered under the paid model at no cost.

This new membership will be called the HDI Community Membership and can be accessed at thinkhdi.com/community.

By becoming a community member, you will gain access to valuable research and opportunities to help you connect, learn, and succeed:

Note - Each membership model will have a different account that you use to login to the system. Please, use the following contacts for support: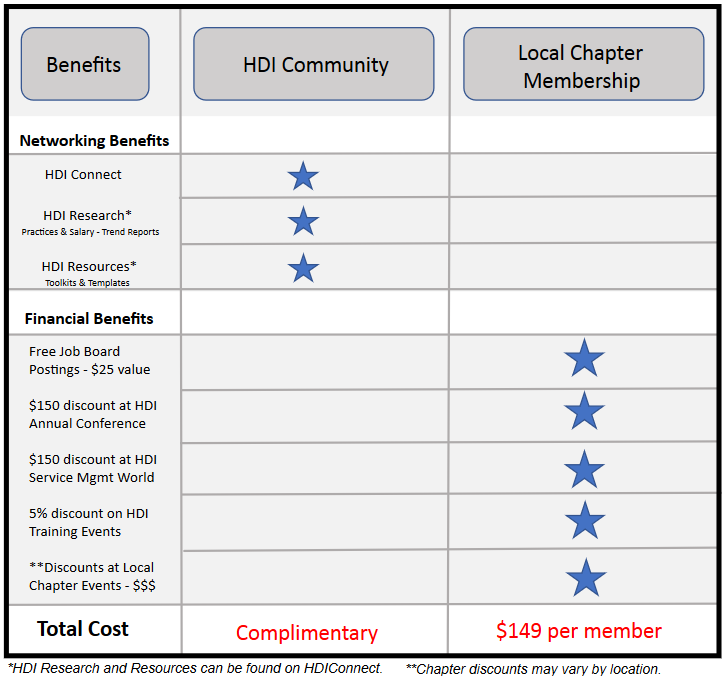 ---