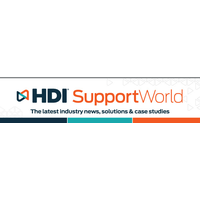 February 19th Edition of SupportWorld introduces the 9 individuals that will be featured contributors for 2021 These are familiar names to many of us and they have been active members of #HDILocal Chapters as well. Position your team for success with advice and perspective on the ever-changing IT service and support industry, based on their deep experience in the field. See who's on the list, and congratulate your colleagues for being outstanding members of our community.
Other features this week include:
"Make Your Budget a Discussion"
Todd
A. Hixson
gives five tips for telling the story of your proposed budget in a way that creates a conversation and gets results.
Todd has been in contact center operations/management for around 20 years, working for Travelocity, Cabelas and Intuit prior to joining Hulu. He has been an out-sourcer, and in-sourcer and an us-sourcer with a belief in efficiency realized using creative scheduling, performance based "right for me" shift bidding, and pushing limits with optimization focusing on delighted customers and engaged employees.
"Prepare and Energize Your Team to Deliver Exceptional Service in Uncertain Times" by featured HDI contributor
Dennis
Gershowitz - Customer Success and Loyalty
In the first of this two-part series on how to deliver good service in the coming months of uncertainty, a Dennis shares the characteristics of a team poised to deliver a great experience every time for clients or customers.
#customersuccess
#continuousimprovement
#community #itpros
---