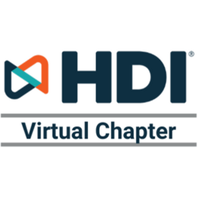 Have you ever wondered what's under the hood of your ITSM tool?
We will kick off our technology-focused series of fall events on October 13 with Jason Wischer presenting and leading a group discussion on how to get started in exploring the journey from no-code to low-code to pro-code development in your ITSM platform. While Jason will be using ServiceNow, you don't need to be using that platform to benefit - the concepts he'll present apply to any tool.
Whether you're a power user or administrator or somewhere in between, this vEvent is about learning more about what's possible and starting where you're at to grow your expertise and knowledge on what it takes to make your ITSM tool most effective for your environment.
Key takeaways include:
Gain a better understanding of how your ITSM tool works.

Learn how to build a roadmap for your ITSM tool, regardless of the platform you use.

Learn where to register for a free developer instance on the ServiceNow platform.

---