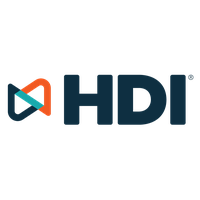 COLORADO SPRINGS, Colo., Feb. 14, 2018 (GLOBE NEWSWIRE) -- HDI, the leading membership association and certification body for service and support professionals, announces the launch of the all new "Succeeding with Metrics" workshop led by Jeff Rumburg, co-founder and Managing Partner of MetricNet LLC, which will launch at HDI 2018 Conference & Expo. This workshop aims to address the lack of strategic use of metrics within an organization by teaching attendees how to harness and leverage the true potential of metrics for individual, team and organizational performance. For more information about the new "Succeeding with Metrics" course and to register, please visit: hdiconference.com/pre-conference/Pre-8
"While 93% of organizations measure a range of metrics, they may not fully understand how metrics impact the service and support center overall and how to utilize metrics to show value," said Fancy Mills, Group Training and Content Director, HDI. "The 'Succeeding with Metrics' workshop is designed to help organizations understand their key performance indicators and metrics while having an industry expert help put together a plan of action for how to improve."
Even with more than 90% of organizations measuring metrics - such as average speed of answer, customer satisfaction and abandonment rates - many fail to effectively interpret this data to improve operational performance. According to recent research, more than half of IT service and support organizations reported an increase in ticket volume in 2017. With more customers contacting service and support centers, it's important for organizations to apply their performance metrics to identify strengths and improve upon weaknesses.
To help ensure organizations are effectively measuring performance, HDI has partnered with Jeff Rumburg of MetricNet LLC to launch the new "Succeeding with Metrics" workshop. In this dynamic training, Rumburg will teach attendees how to utilize their metrics while supplying tools to develop an action plan that yields sustainable, measurable performance gains. Participants will walk away with proven strategies to track trend and performance over time, diagnose and understand the underlying drivers of performance gaps, establish individual and organizational performance goals and much more.
In addition to HDI 2018 Conference & Expo, the "Succeeding with Metrics" workshop will be offered at:
HDI 2018 Conference & Expo will take place April 10–13, 2018 at the MGM Grand in Las Vegas, NV. For more information and to register, visit: HDIConference.com.
Follow us on Social
Facebook ǀ Twitter ǀ LinkedIn

About HDI
Founded in 1989, HDI is the first membership association and certification body created for the service and support industry. Since then, HDI has evolved as the source for service management professional development by offering the resources needed to optimize and improve performance across the entire service and support center. We do this by facilitating collaboration and networking, hosting acclaimed conferences and events, producing renowned publications and research, certifying and training thousands of professionals each year, and connecting solution providers with practitioners. Learn more at www.ThinkHDI.com. HDI is organized by UBM plc. UBM is the largest pure-play B2B Events organizer in the world. Our 3,750+ people, based in more than 20 countries, serve more than 50 different sectors. Our deep knowledge and passion for these sectors allow us to create valuable experiences which enable our customers to succeed. Please visit www.ubm.com for the latest news and information about UBM.
Media Contact:
Heather Donner
HDI PR
(415) 947-6109
HDIPR@ubm.com
A photo accompanying this announcement is available at http://www.globenewswire.com/NewsRoom/AttachmentNg/b18c77eb-4d3c-4d63-b3dd-fb2d319a5c69
---