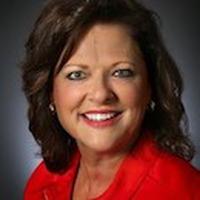 Back in 2008, my Director told me about HDI and thought that I should get involved to learn what other companies are doing as it relates to Service Management.
What I found was a network of people who have helped me beyond any expectation I had with my work. My mantra, after seven years with HDI is: Why reinvent the wheel? As a manager of a Service Desk, there is a plethora of information available to me. Things like: Ask the Expert, Webcasts, Forums, Practices and Salary Reports, Metrics, etc. No matter what I undertake, I know that more than likely someone in the HDI community has either written the procedure about, defined a process for it, or has some lessons learned. This type of knowledge sharing maximizes my time and makes me more effective and efficient. I participated in the creation of the 2011 & 2012 Desktop Support Practices & Salary Report and have continued to stay involved in this process. This document alone has lots of information that I have shared with my peers inside and outside my company.
As a volunteer Chapter Officer, I have gained tremendous value from my local chapter and my fellow officers. Local chapters make a lot of effort to get engaging and valuable speakers that address topics that are integral to our Service Management business. Does HDI have speakers? Absolutely! Their expertise in the field of Service Management is also a great resource for the local chapters. At the same time, the HDI staff is always there to help you with officer training, chapter-by-laws, chapter organization, and other pertinent questions.
I am the past president of the HDI Skyway Chapter and now hold the position of Chapter Advisor and VP of Sponsorship. I am the Past Chair of the HDI Desktop Support Advisory Board and still remain a member of this board. As stated earlier, I participated in the creation of the 2011 & 2012 Desktop Support Practices & Salary Surveys and am a former member of the HDI SupportWorld Editorial Board. I have presented at local chapter meetings, HDI and FUSION National Conferences. I had great pleasure serving as the 2015 Desktop Support Track Chair for this year's conference. Each of these opportunities has furthered my career and added to my professional value.
As you can see I did what my Director asked: I got involved! If I believe in something, I will give it my all. From the networking to the knowledge that I have gained over the years (not to mention the close friends) HDI has given me so much joy and satisfaction not only for my career but personal gratification. You can get out of HDI what you are willing to put in to it.
---