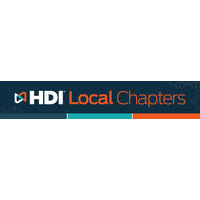 This week's Support World includes Ben Brennan goes into why it is important for IT service and support pros to know they are in a relationship with their client, and that often misunderstandings will arise. In part one of this two-part series, Ben lists the five "love languages" of clients, and reminds us to be human-centered in our approach. In the second part Ben describes the key ingredients IT service and support pros need to have a strong relationship with their clients. He gives suggestions for how to implement them in practice, as well.
Ben Brennan is the author of Badass IT Support, Founder and CEO of QSTAC. Ben has earned a reputation for bringing a "mind-blowing" customer centricity to the heart of the IT culture at companies worldwide. Brennan has been named by HDI as a Top 25 Thought Leader and Featured Contributor for 2020.
Also in this edition of Support World:
Joao-Pierre S. Ruth is Senior Writer at InformationWeek. Looks at "What Will Be the Next New Normal in Cloud Software Security?" Accelerated moves to the cloud made sense at the height of the pandemic -- organizations may face different concerns in the future. Chief among these is how to determine who is an authorized user and who isn't in a hybrid work environment.
Get the latest technical support and service management insights online, in-person, and in your inbox.
Leading the technical support field with tips and insights from experts around the globe, exclusive research, and strategies for all segments of the industry, HDI's SupportWorld helps you become the expert in technical support and service management. Subscribe today.
---