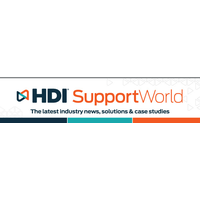 Problem management is an important part of ITIL 4, but too often it gets neglected. In the March 26th Edition of Support World, Jeff Rumberg examines how to provide quantifiable data to provide focus and motivation for problem management efforts in "The Metrics of Problem Management".
Also this week:
Vicki Brackett helps leaders look in the mirror with "The Questions Every Leader Should Ask Themselves in Challenging Times". Courage is the first step! Vicki is a subject-matter expert on virtual/work-at-home environments and leadership development, Vicki Brackett has written for and been interviewed by Forbes, Fast Company, Fortune Magazine, CFO Magazine, CEOWorld, HR News, Training Magazine, and a host of other publications, news outlets and podcasts on creative work-at-home and employee engagement strategies.
"How and Why to Market the Service Desk Within Your Organization" - Melanie Karunaratne has led marketing campaigns, product launches, and corporate communications worldwide. To many outside of the IT department, the service desk is there for when things go wrong. Melanie sets out a plan to make sure those within your organization know the value of the service desk, and think to loop IT stakeholders on key decisions.
#itpros #marketing #problemmanagement #metrics #leadership
---