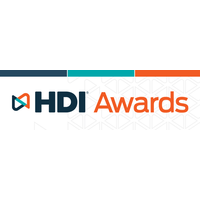 In our line of work, validation feels pretty good. A little recognition goes a long way in keeping your employees engaged!
That's why we're pleased to announce that the 2023 HDI Awards are now open for submissions. This longstanding awards program provides a platform to showcase your people and your initiatives. Create value for your organization and inspire all professionals in the service and support industry by showcasing your excellence!
In what innovative ways has your team risen to the challenge, and adapted to business needs or tough circumstances? Do you have a change rock star on your team who's been leading everyone to success? Shine a light on their work with the HDI awards!

The deadline for 2023 HDI Award submissions is October 28, 2022.
---